On September 18, 2015, Rigoberto Lima Choc was shot while outside of a local courthouse in Sayaxché, Petén, just one day after a Guatemalan judge ordered the palm oil company Reforestadora Palma de Petén S.A. (REPSA) to suspend its operations for six months.
Many outlets have reported the likely connection between Lima's assassination and and his leadership in community demands to investigate REPSA's alleged role in the contamination of La Pasión River in northern Guatemala. Lima, a school teacher and indigenous activist, had been one of the first to report the mass die-off of fish in the river this spring; on September 17, the company was ordered to suspend its operations while an investigation into the source of the contamination is carried out.
In addition to Lima's murder, three human rights activists—Lorenzo Pérez, Hermelindo Asij and Manuel Pérez—were held by REPSA employees for almost 12 hours, threatened with being burned alive, and finally released the following day.
The ecological disaster in Sayaxché has been referred to as an "ecocide" by residents and experts alike. Reports estimate that tens of thousands of fish in the Pasión River have died, including at least 23 different species, affecting the economic livelihood of least 12,000 people from 17 communities. The contamination appears to be directly linked to overflow from REPSA´s processing plant in April, and the company first timidly admitted responsibility before later denying involvement. At no point was the community warned of the spill, but it quickly became apparent that the water was poisoned.
Several months after the mass die-off of fish, the investigation into what caused the event is at a standstill. Though authorities report that they are still collecting evidence, community members are denouncing the delays in the process, as well as the fact that communities received no aid in the aftermath of the contamination of the river.
RECENT UPDATES: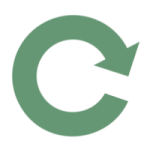 Nov. 30, 2015: (Press Release) Global Coalition of NGOs Calls for Investigation Into Murder of Environmental Activist Involved in Palm Oil Case | (En español)
Nov. 12, 2015: (Press Release) Alarming Developments in Palm Oil Industry in Latin America Spur Global Call to Action for Palm Oil Traders
Oct. 30, 2015: (Prensa Libre Article) Investigation into Pasión River Stalled
RELATED ACTIONS: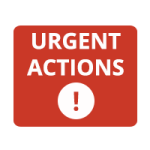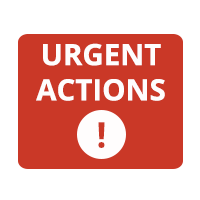 Petition for Investigation into Killing and Detention of Human Rights Defenders
On November 30, 2015, a coalition of international NGOs delivered an open letter to Guatemala's Attorney General, Thelma Aldana, and Interior Minister, Eunica Mendizábal, calling on the Guatemalan government to conduct an immediate investigation into the murder of environmental activist Rigoberto Lima Choc. The petition–a joint action by Friends of the Earth USA, ActionAid USA and GHRC–was signed by 49,314 individuals from several different countries.
The letter reiterates community demands by the Guatemalan Network of Communities Affected by Palm Oil for an immediate investigation into the violent events surrounding the REPSA case, as well as the adoption of measures to guarantee the safety of human rights defenders in the region. Furthermore, it calls for a continued investigation into the contamination of the Pasión River and for efforts to be made to ensure that the event is not repeated.
Global Coalition of NGOs Alert Palm Oil Traders to Human Rights Violations in Mesoamerica
Spurred by the murder of Rigoberto Lima Choc, a coalition of global human rights and environmental organizations issued a letter calling on global commodity traders that may be operating in Guatemala and the wider Mesoamerican region–including Cargill, IOI, Wilmar, Musim Mas, AAK, ADM, Bunge and GAR, as well as palm oil processors and federations in the region–to disclose the details of all palm oil suppliers and publish credible plans to tackle human rights violations, social conflict and environmental destruction in their Mesoamerican supply chains.