Gabriela Rivera: Women and Transitional Justice in Guatemala
From April 12-20, GHRC will accompany human rights lawyer Gabriela Rivera on a speaking tour in Oregon and Washington, DC.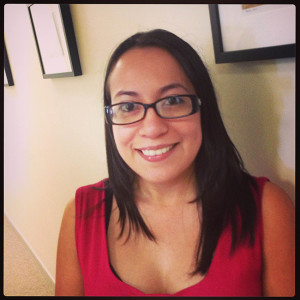 Gabriela Rivera is a member of the Association of Women Transforming the World (MTM), a part of the Alliance for Breaking the Silence and Ending Impunity. This Alliance was formed to pursue justice for Q'eqchi women who have suffered sexual violence, including acts of violence committed during Guatemala's internal armed conflict.
Gabriela and the team at MTM are currently litigating a case of sexual slavery of Q'eqchi' women at a military outpost in Sepur Zarco in Izabal between 1982 and 1988.
Gabriela Rivera has a long history of working with women survivors of sexual violence, other forms of violence against women, and the deprivation of freedom for women. She also has experience creating and presenting petitions to the Inter-American Commission for Human Rights (IACHR), and has consulted and advised in individual human rights cases.
Events in Oregon, April 12-16
Sunday, April 12

9:00 AM – Public event at Ainsworth United Church
Address: 2941 NE Ainsworth St, Portland, OR 97211
Monday, April 13

11:00 AM – Visit with Corvallis High School
Address: 1400 NW Buchanan Ave, Corvallis, OR 97330
7:30 PM – Holocaust Memorial event at Oregon State University
Address: C&E Auditorium, LaSells Stewart Center
Tuesday, April 14
3:00 PM – OSU reception for exhibit on Guatemalan photos and textiles
Address: Little Gallery, World Language and Cultures, Kidder Hall 210
Wednesday, April 15
9:00 AM – KBOO radio interview
12:10 PM – Discussion and Q&A at Lewis & Clark Law School
Address: 10015 Southwest Terwilliger Boulevard, Portland, OR 97219
6:30 PM – Event at World Affairs Council of Oregon
Address: 1200 SW Park Ave, Third Floor, Portland, OR 97205
Click here to register.
Thursday, April 16

10:00 AM – 45-minute discussion at Portland State University
Address: Portland State University, Extended Studies building (XSB Building), room 227, 1633 SW Park Ave, Portland, OR 97201
4:00 PM – 45-minute discussion at University of Portland
Address: 5000 N Willamette Blvd. Portland, OR 97203
Events in DC, April 18-20
Saturday, April 18

3:45 PM – Panel on militarization for Ecumenical Advocacy Days
Address: Doubletree Hotel, 300 Army Navy Dr, Arlington, VA 22202
Click here for more information.
Sunday, April 19

1:00 PM – Informal get together at Chapina Bakery | Conversación con la comunidad guatemalteca
Address: International Mall, 1401 University Blvd E, Hyattsville, MD 20783
Monday, April 20

12:00 PM – Brown bag lunch at JASS
Address: 2040 S St NW, 3rd Floor, Washington, DC 20009
7:00-8:30 PM – Public event at La Casa
Address: 3166 Mt. Pleasant St NW, Washington, DC 20011