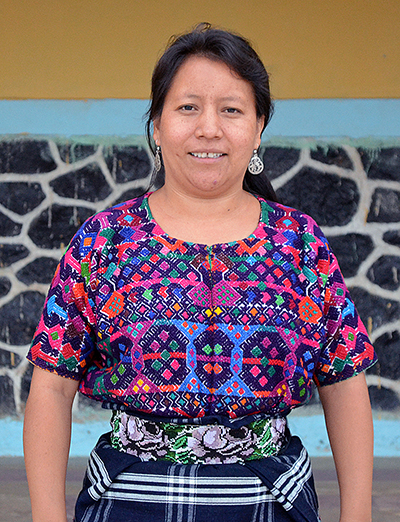 From November 4-14, GHRC will accompany Miriam Pixtún on a tour in the Midwest of the US. You can view the schedule here.
Miriam Pixtún Monroy is a resident of Nacahuil — a Maya Kaqchikel community located about one hour from Guatemala City. Miriam has extensive experience in community outreach and has been involved in movements for indigenous rights and autonomy. After Nacahuil suffered a horrific attack last September, Miriam, alongside other community leaders, helped negotiate a new security model that corresponded with community values. She, along with other members of Nacahuil, has also been very active in the anti-mine blockade known as 'La Puya.'
Miriam will be coming to the US Mid-West in November to talk about the roots and goals of community resistance to mega development projects and to describe the Guatemalan government's overwhelming lack of respect for indigenous rights. GHRC will accompany Miriam providing interpretation and background information.
Click here for more information, and for a schedule of events.