Your purchase will benefit the work of GHRC/USA.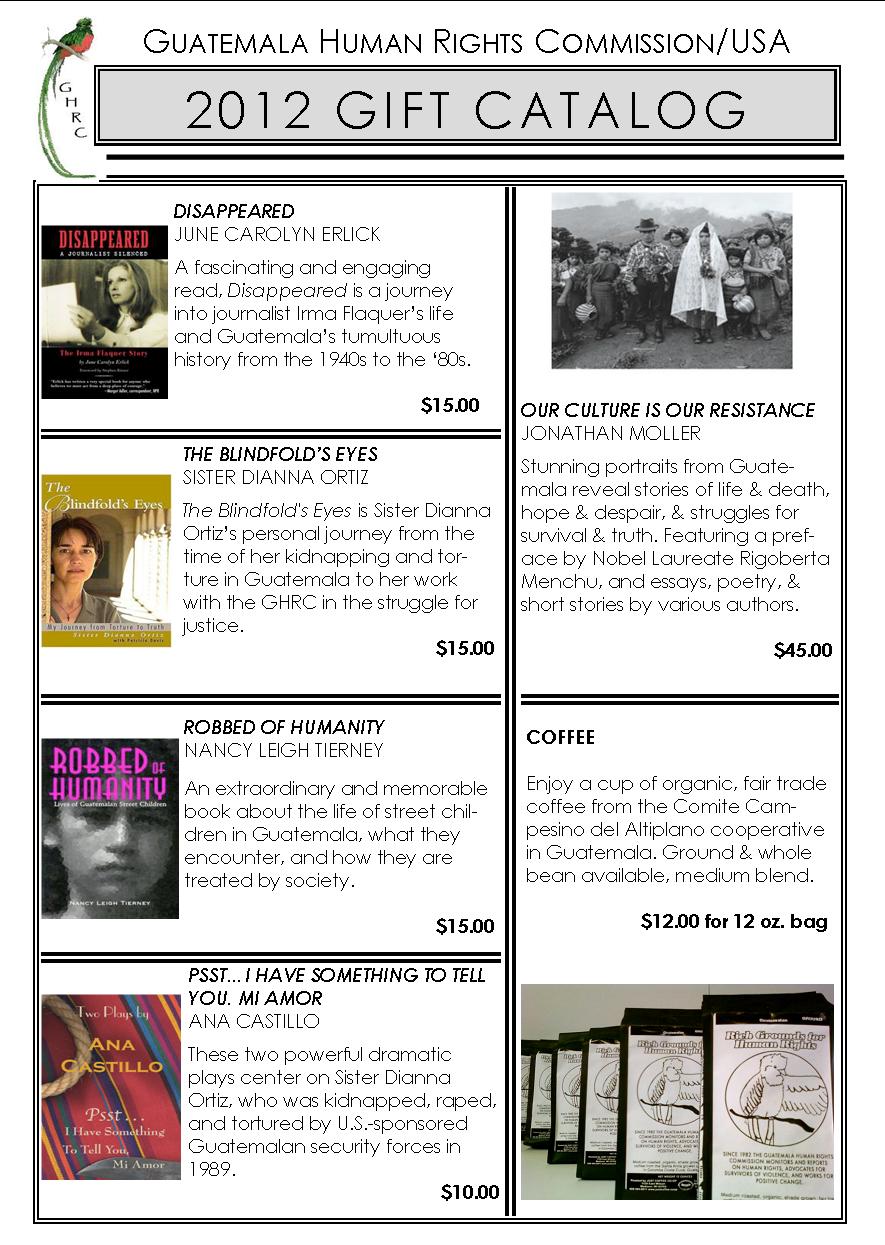 To purchase items, please fill out an order form.
Mail the order form with a check or credit card information to: GHRC/USA, 3321 12th St. NE, Washington, DC 20017

Email your order and credit card information to ghrc-usa@ghrc-usa.org. If you want your items to arrive before Christmas, be sure to email us your order or call us before December 13th.

Call us with your order at (202) 529-6599.

You can also pay online through Just Give. Be sure to include shipping in your payment (prices listed on the order form), and in the memo line on the donation page, describe what you are ordering.
Download a printable order form.
Home | Site Map | Contact Us
3321 12th Street NE, Washington, DC 20017
This site is maintained by the Guatemala Human Rights Commission/USA
as a means of informing the general public of the Commission's work
on behalf of the people of Guatemala