Strengthening Guatemala's judiciary has been an important focus for institutional reforms that began with the signing of the Peace Accords in 1996. Yet there has been little justice for the vast majority of abuses from the internal conflict, during which 200,000 people were killed, including almost 50,000 cases of forced disappearance, and thousands of documented cases of sexual violence. Even today, 98 percent of crimes are committed with impunity.
In 2011, Guatemalan courts made important advances in the investigation of both the material and intellectual authors of torture, forced disappearance and other crimes against humanity committed during the war. However, these advances have also been met with resistance from those who wish to deny responsibility for past crimes. Political pressure continues to impede many of these cases; furthermore, the Guatemalan Constitutional Court has also repeatedly refused to accept international rulings that, according to the Guatemalan Constitution, are legally binding.
EMBLEMATIC CASES
---
The Case of the Forced Disappearance of Marco Antonio Molina Theissen: Three soldiers forcibly removed Marco Antonio from his home in 1981. Only fourteen years old at the time of his disappearance, his kidnapping is believed to be related to his sister's escape from illegal detention in a military compound only a day before. Despite years of searching, his family never discovered his whereabouts.
---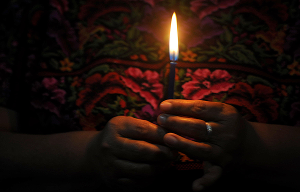 The Sepur Zarco Sexual Slavery Case: The Sepur Zarco case marks the first criminal trial that pertains to sexual violence during Guatemala's armed conflict, as well as the first sexual slavery case heard in a national court. The case is being propelled by 15 Maya Q'eqchi' women who were held at the Sepur Zarco military base for varying periods of time between 1982-86, where they were forced to serve as domestic and sexual slaves.
---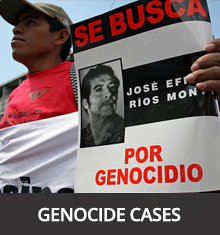 Genocide Case:
Ríos Montt and other high level military officials are facing trial on charges of genocide and crimes against humanity. In May 2013, Ríos Montt was found guilty of genocide and war crimes; the guilty verdict was annulled 10 days later by the Constitutional Court on questionable legal grounds. After a 19-month delay, a retrial began on January 5, 2015, only to be suspended once more almost as soon as it began.
---
Bamaca Case:Everardo Bámaca was a leader with the revolutionary group ORPA. He was kidnapped, held in secret torture chambers, and then assassinated by the military approximately two years later. His wife, Texas lawyer Jennifer Harbury, has spent the last 20 years seeking justice for Everardo, carrying out hunger strikes, advocacy, and legal cases in both the US and Guatemala.
---
Dos Erres Massacre Case: In December 1982, during the de facto administration of Ríos Montt, approximately 300 residents of Dos Erres, Libertad, Petén were murdered by the Guatemalan military's special forces, the Kaibiles. Intense work by the organization FAMDEGUA led the Dos Erres mass grave to be one of the first to be exhumed in the 1990s. In July 2011, four former Kaibiles were sentenced to 6,060 years in a historic trial in Guatemala City.
---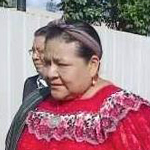 Spanish Embassy Case: The 1980 burning of the Spanish Embassy in Guatemala was an assault by Guatemalan security forces that left 37 dead. After a decades-long search for justice, Pedro García Arredondo was found guilty on January 19, 2015 of orchestrating the massacre. He was sentenced to a total of 90 years in prison.
---
Plan de Sanchez Massacre: In July 1982, civil-defense patrols, with the backing of the Guatemalan military, massacred over 250 people in their village near Rabinal, Baja Verapaz. The case was taken to the Inter-American Court, which ruled in 2004 that the massacre was part of a genocide against the Mayan population, and that it was part of a state policy overseen by then dictator Efraín Ríos Montt.
---
Murder of Fernando García: In 1984, Edgar Fernando García, a student leader and labor activist, was forcibly disappeared by members of the National Police. His widow, Nineth Montenegro founded the Mutual Support Group (GAM) seeking justice for him and the other thousands of disappeared. In 2010, two police officers were sentenced to 40 years in prison for his kidnapping and murder. The case was the first to use extensive evidence from the Historic Archives of the National Police.
---
Myrna Mack Assassination: Myrna Mack Chang was an anthropologist who researched human rights violations of internally displaced populations during Guatemala's armed conflict. She was stabbed to death in Guatemala City on September 11, 1990. Her sister, Helen Mack, took the case to the Inter-American Court, and it was eventually heard in Guatemalan courts. For the first time ever, both the material and intellectual authors of the crime — including high ranking military officials — were charged, paving the way for future cases.
---
Rio Negro Massacres: Five massacres occurred in the Rio Negro ("Black River") communities between 1980 and 1982. The government accused the communities of being guerrilla sympathizers due to their lack of support for the Chixoy Dam, a large-scale hydroelectric project that would flood their land and displace 33 communities. 444 men, women and children were killed, and the few that survived were relocated into "model villages."
---
Assassination of Bishop Gerardi: Juan José Gerardi Conedera was an outspoken human rights defender who took charge of the Recovery of Historical Memory project in an effort to expose the truth about the atrocities that were committed during the armed conflict. His groundbreaking report, "Nunca Más," was the first in-depth attempt to compile information about what occurred during the conflict. On April 26, 1998, a mere two days after the publication of the report, Bishop Gerardi was bludgeoned to death in his home.